ELECTRONIC FORMS
Going from paper to online can double your efficiency
Speed, accuracy, accessibility and efficiency are all key to the success of your business and staying ahead of the competition. When you initially begin to build your own empire everything starts on paper and then converts to forms once you know what is needed. These forms are the foundation of the systems and procedures that hold your business together.
There are a number of forms a business might need including Customer Details forms, Job Details forms and Timesheets the list goes on. We are experts on turning these into online systems that validate and check the data as it's entered so the information is accurate and correct.
Converting all or even some of these to electronic forms can save you, your employees and your customers so much time and effort which converts to more sales and profit.
SOLUTION:
Ocom Software is an expert in converting your paper documents into electronic forms and creating a streamlined process of document management, making your business run more efficiently.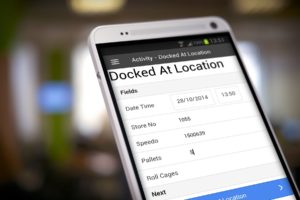 The cost to have forms transferred to online can be reasonably inexpensive however creating the ideal solution takes time to understand what is needed and years of experience to be able to tailor the right solution.
Ocom Software is committed to providing the most profitable option that ensures the ongoing growth of your business.
Fill in their Discovery Form and one of the Ocom Software consultants will be in touch to discuss possibilities with you.
This is a common problem because companies have usually been persuaded to spend large quantities of money on solutions that are designed for the vast majority of businesses in their industry instead of for their unique business. This results in a solution that only does 80% of the job they need it to do (Pareto Principle).
Ocom Software can bridge that gap between the system that does most of what you want and the software solution that does everything you need.
It may not be necessary to enter all of the legacy data but this is something that needs to be evaluated. This is why it's important to have an analysis completed so that your Ocom Software consultant can advise you on the best options. The first step is to complete the Discovery Form.
What makes Ocom Software different from most other software development companies is that they take the time to listen to you and get to know your business so that they can provide the right solution. If, on the odd chance they are slightly off, they are committed to fixing the system until it works. Basically, they aren't going to call it done until it is functioning 100% as promised.
Scott Waren
Efficiency Architect - OCOM
"Most businesses aren't aware of just how much double handling of information is costing them"
Ocom Software can convert any form into an online electronic document, here are a selection of some of the document management services they can provide:
Electronic Forms of all Types
Whether your employees are filling in time sheets by hand, or your customers are signing up for your service manually, or your accounting department are using forms for data entry Ocom Software can convert these into online applications speeding up the entire process and making it easier and more enjoyable for the user.
ISO 9000 Quality Documentation Management
The importance and sheer volume of paperwork the government or any governing body requires can be substantial and time consuming. Off the shelf products may cover some of the functionality you require but usually not all and come with a recurring cost.