Databases & Reporting
Databases – The foundation and lifeblood of all business operations
Almost every business has a customer, supplier, or employee database, or all of the above. It could be as simple as a list of customers in an excel spreadsheet, all the way through to a custom Customer Relationship Management system integrated with other software systems within the business.
The problem most businesses face is that existing packaged solutions only perform 80% of the tasks they need and that missing 20% is what makes their business different from their competition and hence is an extremely important portion to be addressed.
SOLUTION:
After evaluating your business and what makes it unique Ocom Software will advise on the most economical solution to either customise an existing package or write a new custom solution for you.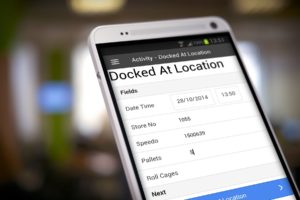 The possibilities are endless when it comes to database management and so are the options available. This is why it is so important to Ocom Software to evaluate your business entirely so they can provide the best possible solution.
Ocom Software is committed to providing the most profitable option that ensures the ongoing growth of your business which could mean customising a current database product, using an open source product, or creating a unique software specific to your needs.  
Fill in their Discovery Form and one of the Ocom Software consultants will be in touch to discuss possibilities with you.
Yes, absolutely you can but in our experience we have found that these only lead to disappointment because they are designed to cater for 80% of the general business market or industry and don't cover the important items that give your business the competitive edge.
So if you want your business to be the same as everyone else's then an off the shelf solution will work for you but if you want to strengthen what makes your business unique then a customised solution is what you need.
Ocom Software can provide a software solution that does everything you need.
We will provide training if needed but we have found usually this is not needed.
What makes Ocom Software different from most other software development companies is that they take the time to listen to you and get to know your business so that they can provide the right solution. They are committed to providing quality software and also wont start a project unless there is a measurable reason why you need the system.
Scott Warren
Efficiency Architect - OCOM
"A database solution enables the business to nurture the relationships they have with their customers"
Ocom Software create customized database solutions unique to every business. Here are a selection of database services they can provide.
Customer Relationship Management
Converting an excel spreadsheet database or adding customization to an existing packaged database management system can enable a business to build better relationships with their customers and a more efficient follow up service.
KPI Reporting is an essential part of running any business and is fundamental to discovering potential issues long before they cause an impact on the business itself. 
How much time are your staff wasting every day trying to get hold of customers to confirm their appointments? Your attendance ratio could be improved dramatically with a SMS Reminder Service.
You can easily find several database management out of the box software solutions that might work for your business but usually these have been created to cater for 80% of general businesses.