Custom Developed Software or Commercial Software: What's best for me?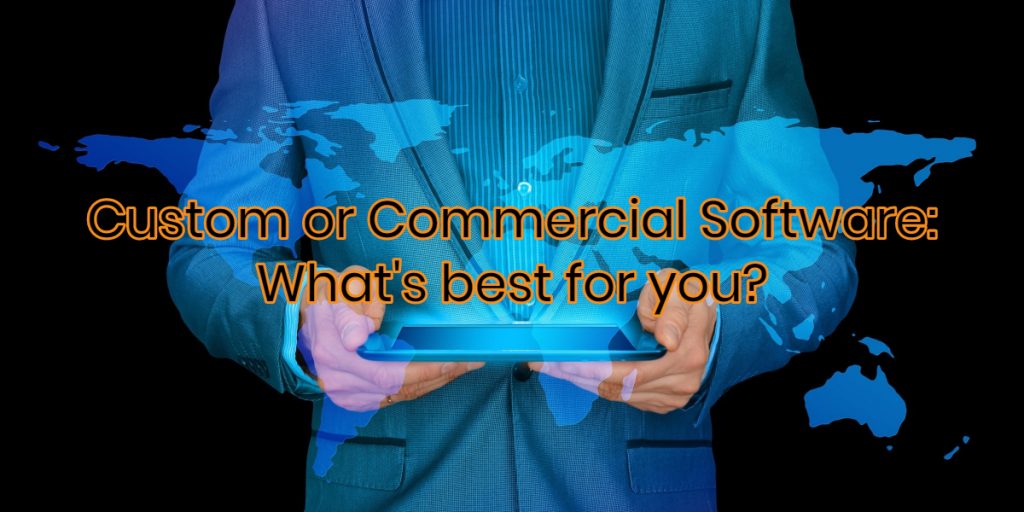 Choosing the right software for your business can be one of the most important decisions you make to position your business for future growth. Do you buy commercial software or have custom developed software built for you?
On the one hand, commercial software is all ready to go, but may not give you the flexibility to adapt to all your business needs. On the other hand, you might be concerned with the cost and time to develop and implement a custom software solution.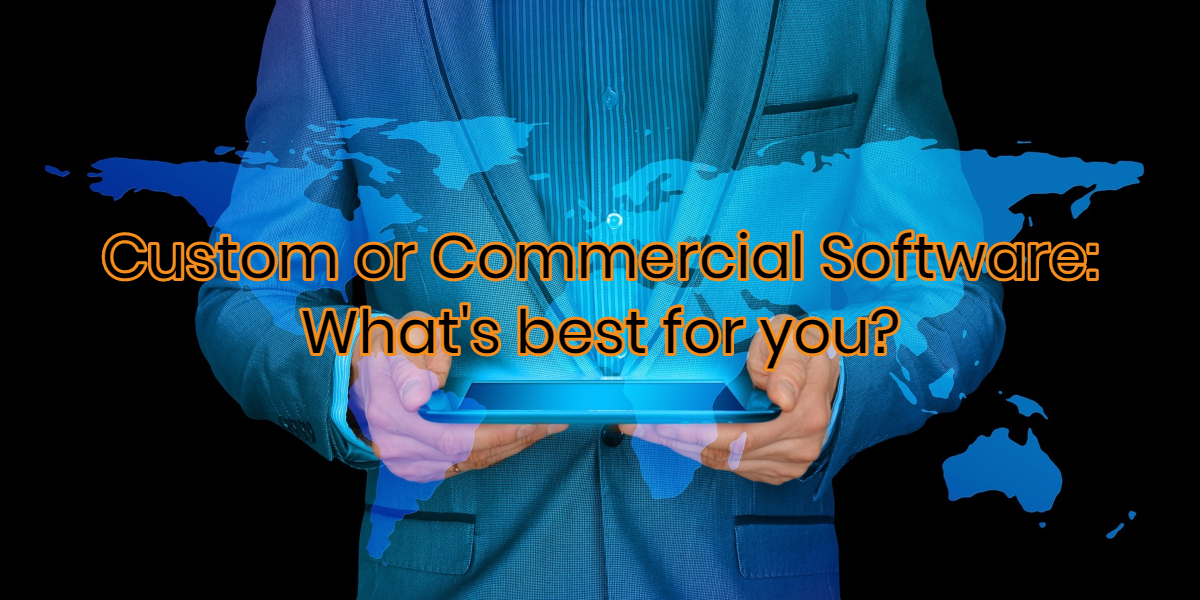 Let's first consider the benefits of each approach:
Commercial Software
There is a large variety of commercial software available for many different applications and you'll have no difficulty finding many options. The benefits of choosing a commercial software package vs a custom developed software solution are:
Instantly available to purchase and install
Generally lower initial cost
There'll always be support, generally, as long as you pay for it
Regularly updated
Other users – peer support
Off-the-shelf software tends to be a compromise. By its very nature this software is designed for many different types of users. Each will have different requirements.
– Approved Index UK
Custom Developed Software
As the name implies, custom developed software is written for a specific purpose and to a well defined set of specifications (we call this the Blueprint). As a result, custom software has the following benefits:
Well designed custom software addresses all your specific business needs in the most effective and efficient way
Can give you a competitive edge (it's not available to your direct competition)
Custom software will provide the best service improvements to your business.
The custom software can be tailored to address many requirements, and is not developed with a generic user in mind
Custom software can be designed to fit most (sensible) budgets
Whenever you want to introduce a new process to the software solution, you will find it to be easy with a custom solution. The custom solution can be easily modified to your business needs, which is not possible with your ready-to-use solution.
– TrooTech
There are several disadvantages of commercial software, and these include:
each update costs a significant part of the initial purchase fee
isn't flexible beyond the options that are in the package – if you have a special need, you need to find other ways to meet that need
support may not be local and quality support may require you to pay an ongoing fee
integration with your specific hardware and software is not guaranteed – if it's not built in, then you won't have it
it can be very complex, often containing parts that you'll never use. It's designed for generic users and so there are many options built-in
your competitors can acces it too
The main disadvantage of custom developed software is the initial development time and cost. The software development process may take weeks or months before it can be implemented in the business. Custom software is generally more expensive than commercial software when you consider the up-front investment, and it is often not feasible for smaller businesses. However, the higher initial cost is insignificant for larger businesses because even a relatively small improvement in efficiency brought about by the custom software, can relate to large cost savings in their operation.
As such, the long term cost of custom developed software may well be lower than for commercial software.
At Ocom, we take pride in the software we develop and in the efficiency gains we provide our clients.
We begin the development process by taking our potential clients through our Blueprint development process. Once we've developed your custom Blueprint together, we develop a solution that is matched precisely to your needs.
To get a ballpark range of your custom software cost using our Estimator Tool here. Simply select your options and you'll have some idea of the budget you should plan for implementing your custom software. Then add your details to the form, so we can help you develop your own custom Blueprint.